1. Download the latest Windows ACME Simple (WACS) ZIP file from the Github releases page, https://github.com/PKISharp/win-acme/releases.
2. Next extract the zip file to a folder of your choice. In this example I'm placing it in my C:\inetpub\letsencrypt folder.

3. Right click on wacs.exe and select Run as Administrator to start the Windows ACME Simple wizard.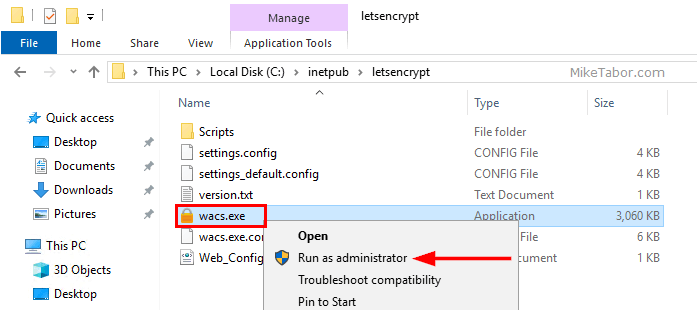 4. Select N to create a new certificate.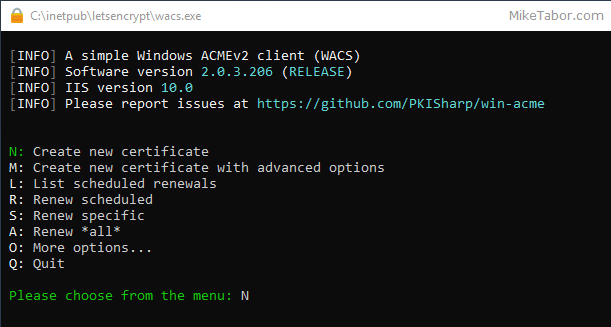 5. Next you'll be prompted for what kind of cert to create. Select 1 for a single binding of an IIS site.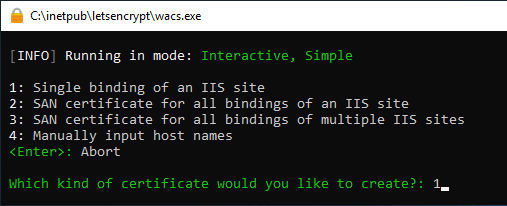 6. Now select which site binding to configure. Since we only have one site on this IIS server there is only one option. Select 1.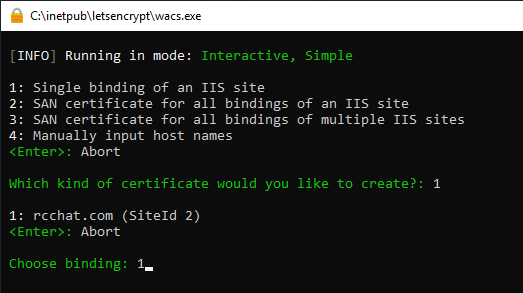 7. Enter an email address to be used for notifications about any potential issues.

8. Finally, agree to the Terms of service and the Windows ACME Simple program takes care of the rest.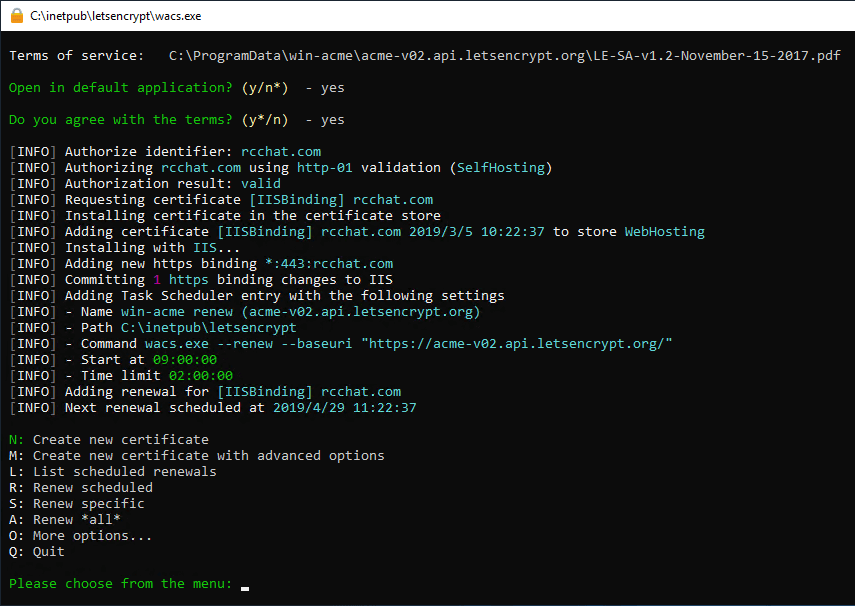 In the background Windows ACME Simple will configure your IIS site to use the newly received Let's Encrypt certificate. You can verify this by looking at the site binding details.
In addition Windows ACME Simple also adds a task to the Windows Task Scheduler which will automatically renew the Let's Encrypt for you!